Start your own local travel App business
Are You Ready To Build A Great Travel Business?

Have you ever dreamed about starting your own business?
Are you passionate about your destination, want to spread the word and do business by helping local businesses?
Do you want to join and become part of an innovative travel app concept that will work worldwide?

Do you want to be in control of how much you can earn?
Want to retain 100% of sales revenue generated from all different revenue streams?
No hidden charges, just a fixed monthly fee.
What We Provide To You

Technology - We are ahead of the game!
An innovative and continually evolving App.
Easy to use admin with build-in CMS & highly developed platform.
Fast, reliable and fully optimized App for consumer use.
Fully optimised App for Android and IOS.
Local Alex email address(es), Facebook/Twitter/Instagram/YouTube/Google+ pages.

Together we will become the leading tourist app in the world!
An area restricted license of the established Local Alex brand.
Access to a network of local travel partners from which you can gain experience, advice and marketing support
What About Earning Potential?
You offer and sell promotional profile to all business owners in your area, who want to be visible and attract more customers.
You decide for yourself what the promotional profile must contain within our range.
There can be up to 5 photos, info text, direct contact buttons and GPS map function, as well as integration of customers' Facebook posting.
Which price you sell a promotional profile for is entirely up to you.
We can off course help with a recommended price.
You can read more about the promotion profile below:

Dedicated Promotion profile
All customers files are ranked and highlighted according to where the consumer is. In this way the consumer gets a quick, relevant and user-friendly overview.
All your customers will be visible world wide.
Some consumers choose to see what the destination has to offer before traveling on vacation. In the Local Alex app, consumers can jump from destination to destination. Consumers only need 1 app wherever they go.
The app is ALWAYS in the consumer's own language. This makes it even easier for consumers to get an overview of the destination and find a direct way to your customers.

Your Responsibilities


As a local travel partner there are 3 key components
that you are responsible for: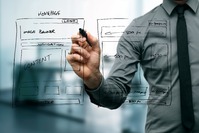 Make sure your own area is updated and runs without errors.
Update and write dedicated local travel articles / news feed on your own Local Alex social media.
Create Business listings in the directory.
Create your customers profile with photography & text.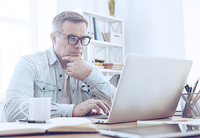 Represent the Local Alex brand in your territory.
Update your social media platforms such as Facebook, Twitter, Instagram etc.
Run competitions and promotions.
Locally-based marketing campaigns; local magazine adverts, radio, flyers ..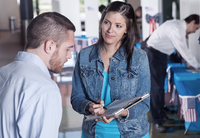 Build a Portfolio of Clients.
Generate Revenue.
Invoice & Collect Payments.
Customer and lead management.
Create your own locally-based sales tools using our templates; media pack, newsletters, statistic reports etc...
Sounds good - what does it cost?
No hidden fees. You pay a fixed low fee - Contact us for further details.

How to get started?
3. steps for starting up your own local travel App business
Step 1.
Fill out the form below to express your interest for a specific destination before it's too late!

We will review your application & arrange a call to let you know more about Local Alex costs and earnings and if the destination requested is available.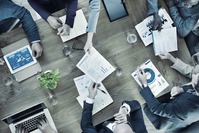 Step 2.
If successful we will setup a meeting and show you budget, forecast, PR strategy, promotional materials and Local Travel Partner Agreement.

After our talk, we recommend that you spend a few days thinking about it. For us it´s important that you want to do this.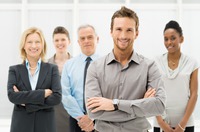 Step 3.
If successful we will begin the setup of your App and backend after you sign the Local Travel Partner Agreement.

We give you access to your shiny new admin area, where you can add content and start selling!
We provide full admin training before starting.
Local Alex already exists in your destination?
Talk to us - we may be looking for more Local Experts.
Contact Local Alex Team today!


Please give us your contact details
and we will contact you as soon as possible.